!- Theodore Janson-->
Intro
My name is Theodore Janson. I was born in NYC, raised in Montreal and am three quarters french. I attend Dawson College in Pure and Applied Sciences, and I love skiing and sailing.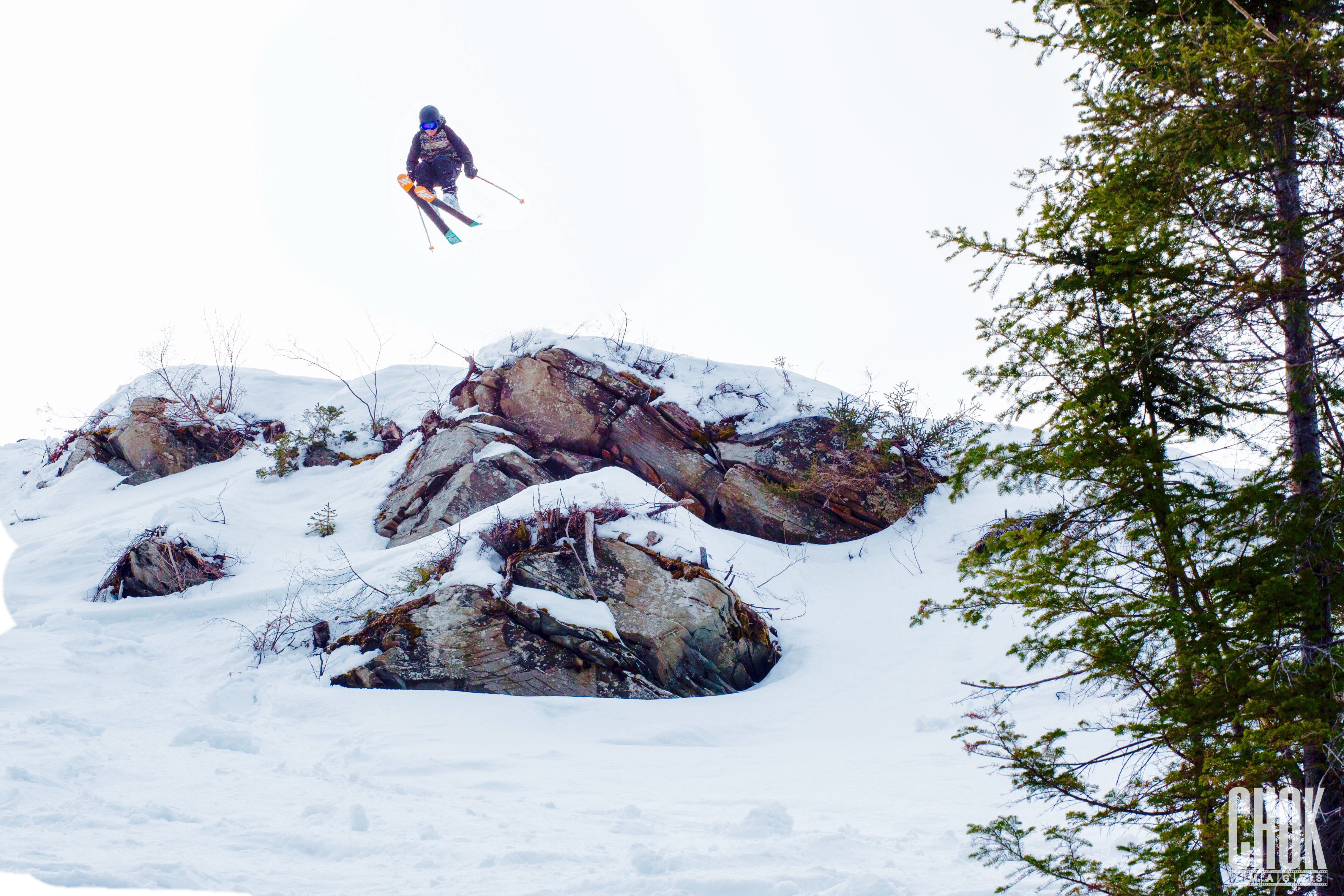 A friend of mine took this picture of me getting some air at the Chic Chocs in Gaspesie. So far, it is the most air I've gotten on a feature. The landing was a strip of untouched powder, so I could essentially get as much speed as I wanted and send it as deep as I could. I wanted to share it because it is one of my favourite pictures of me skiing.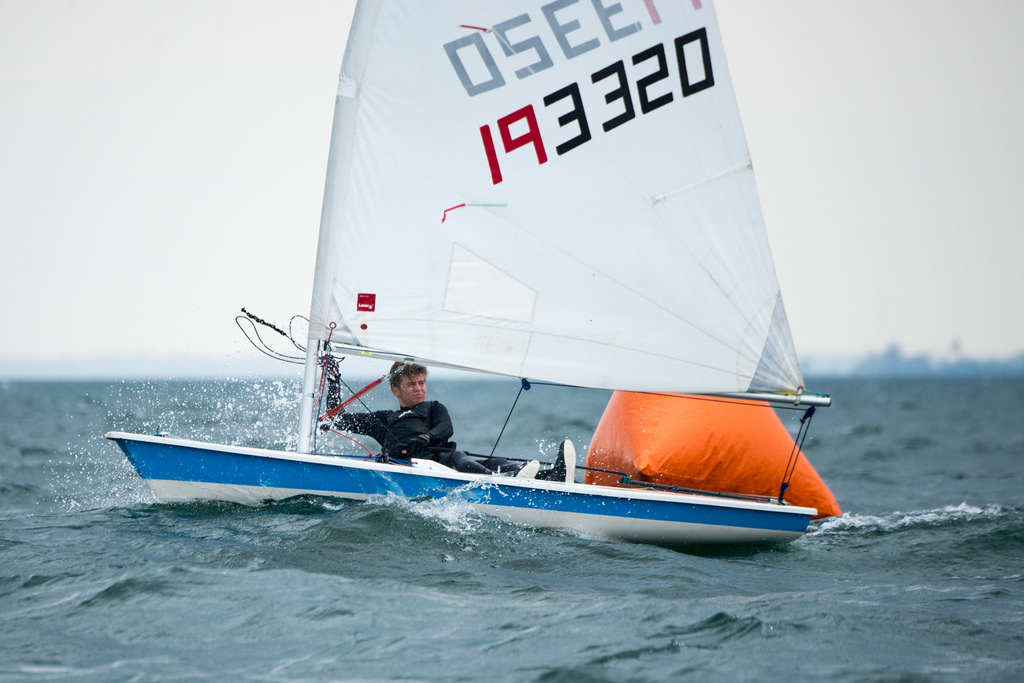 My friends father took this picture of me sailing at a regatta called CORK in Kinsgton. In the picture, I am rounding the leeward mark, and it is breezing 25-30 knots. I chose to sahre this picture because it is my favourite picture of me sailing.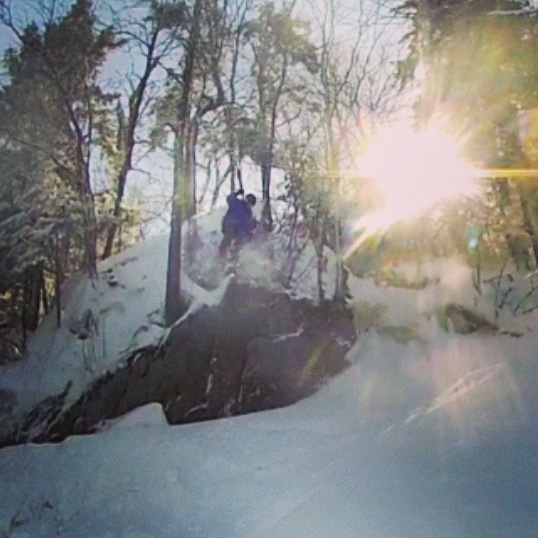 In this picture, I am dropping a cliff known as "the Hospital." This took place a couple years ago and I remember being very scared because the cliff is a lot more gnarly than it looks. In order not to destroy my knees on the flat landing, I would have to take some speed and land on the backside of a mogul lower down. I chose to share this because I was quite proud to have skied it at the time.
My Best Friend
This is Lupo (left) and Sirius (right). Lupo is 4 years old and Sirius, sadly, is dead. They are both golden doodles who love the country and love to chase animals. Together, they got up to all sorts of mishcief: they steal food when when we had our backs turned, and when they would go exploring in the forest, we wouldnt see them all day.
Books and Movies I Enjoy
My favourite books are the Lord of the Rings, the Harry Potter series, the Count of Monte Cristo and the Catcher in the Rye. The first three, I love because I can loose myself in the sheer vastness and detail of the world. My favourite movies are the Original Star Wars trilogy, the Godfather trilogy and Peter Jackson's adaptation of the Lord of the Rings.
Sites Frequently Visited
Youtube: This is a platform on which "youtubers" can share videos and viwers can watch them and subscribe to their channel. Their is a lot of trash on this site, but also some quality stuff.
Newschoolers: This site is freeskiing's online community. Since Freeskiing is a rather tight knit community, there are both pros and companies that participate in the forums.
Netflix: This site is one that has movies and TV shows.